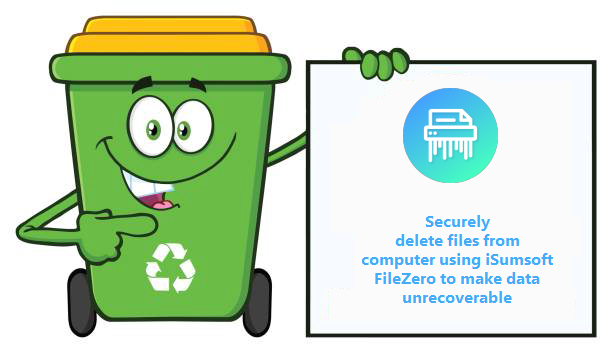 In Windows PC, when you deleted a file and then emptied the recycle bin, you might think that the file is permanently gone. In fact, items deleted from recycle bin is recoverable with some special data recovery software. That is to say, the deleted data was still sitting on the hard drive, and they are easy to be restored. This is still possible happening on USB flash drives and SD cards, too. Even if you format your hard drive or USB drive, the data still can be recovered with ease.
If you are looking for a secure solution to remove some confidential, private data or and other sensitive pieces of information from your computer or USB flash drive, we advise you use a special tool that can completely wipe your hard drive's free space make all deleted files be erased.
FileZero is such a tool available out there. It helps you to securely delete files so they cannot be retrieved.
Why does FileZero be your right choice
FileZero is an easy to use program that allows you to delete files and folders securely while overwriting the file with carefully selected random data, rendering them useless. The program offers powerful deleting techniques that will ensure that your deleted data is completely irrecoverable.
If you're selling or otherwise disposing of a computer or hard drive, you can use FileZero completely delete that highly sensitive information before formatting your hard drive.
How does it work
Follow the detailed steps to help easily perform a secure deletion of sensitive data from Windows hard disk.
Step 1: Install and launch iSumsoft FileZero.
Download install iSumsoft FileZero in your computer. After done, launch it.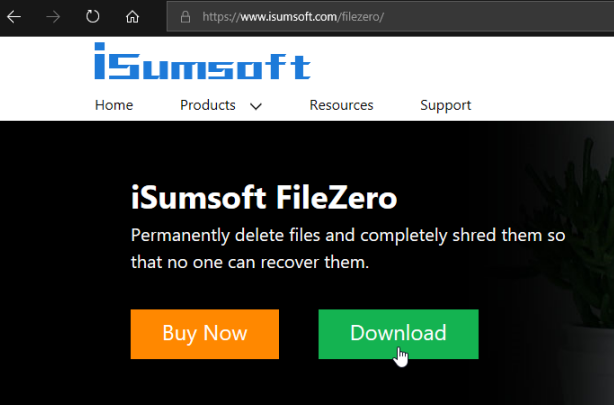 Step 2: Add files to iSumsoft FileZero.
Click the Add button and navigate to the location of files that you want to delete to import target files to this tool.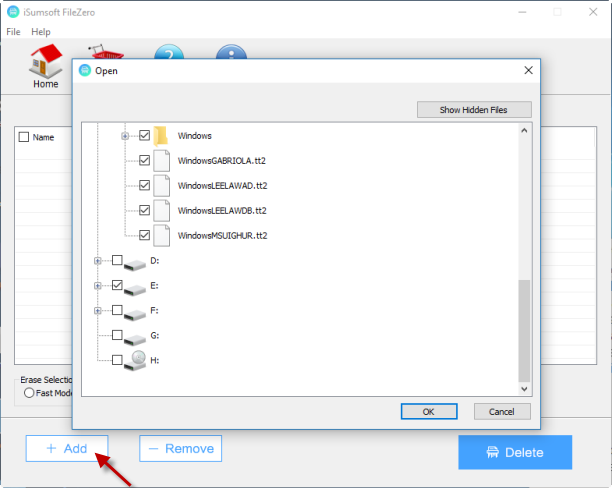 Step 3: Select deletion mode.
Select items that you want to delete the files permanently from the computer, and then select one of Erase Mode under the Erase Selection, and then click the Delete button.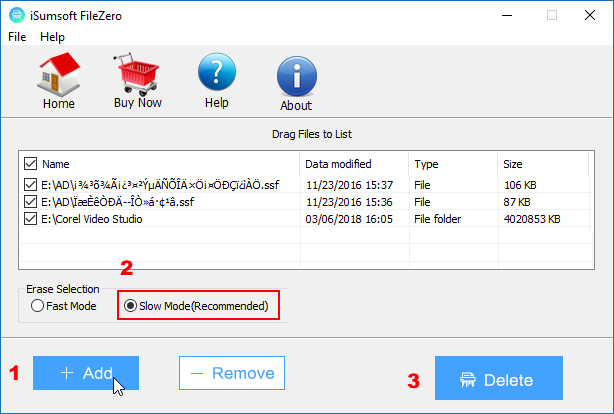 Note: Fast Mode can erase data instantly and the Slow Mode is the most commonly used methods. In Slow mode, files will be deleted and shredded more times and more completely so that they can never be recovered.
Step 4: Delete files completely making them unrecoverable.
If a warning dialog pops up to warn you that the deleted files cannot be recovered with software or other ways. Click OK to confirm it. When the Deleting process completes. The files will be shredded completely and permanently so that no one can recover them.

You can watch the video below and follow the detailed steps.