How to Sign in to Windows 10 without Password
"My friend just lent me one computer with Windows 10 installed, but he left without telling me the login password. Now I wonder whether there's some way I can sign in to Windows 10 without password."
In this case, you can remove the unknown password. But you should make sure no any data will be lost on the computer. Right now, I am going to introduce the absolutely safe and practical way to remove an unknown Windows 10 login password so that you can sign in system without password.
How to sign in to Windows 10 without password
You will need the help of another computer. Follow the four simple steps as below.
Step 1: Create a boot USB
(1) On anyone accessible computer, download and install iSumsoft Windows Password Refixer. When installation is completed, launch this program.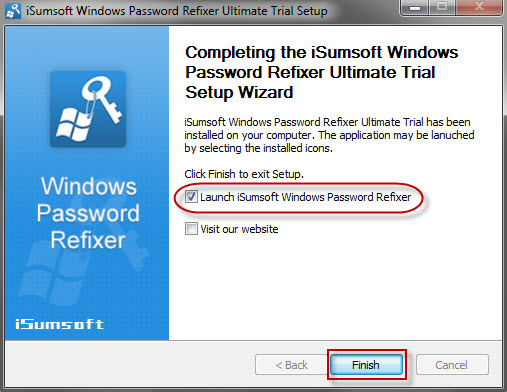 (2) Choose USB device.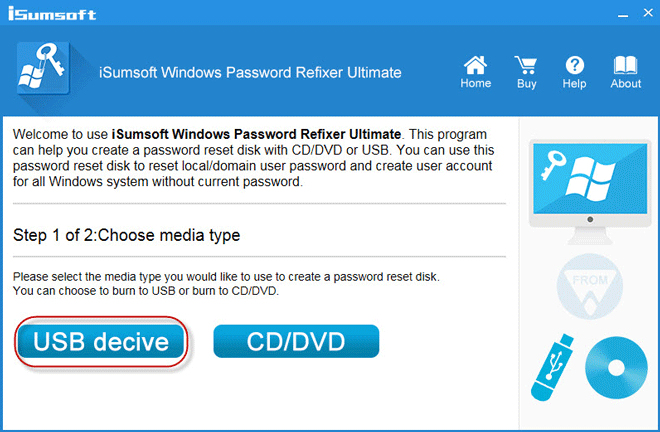 (3) Insert a USB drive into the computer. Note the USB drive name from the drop-down button and click Begin Burning button. Format the USB drive when prompted.
(4) When burning successfully, you can get a boot USB drive.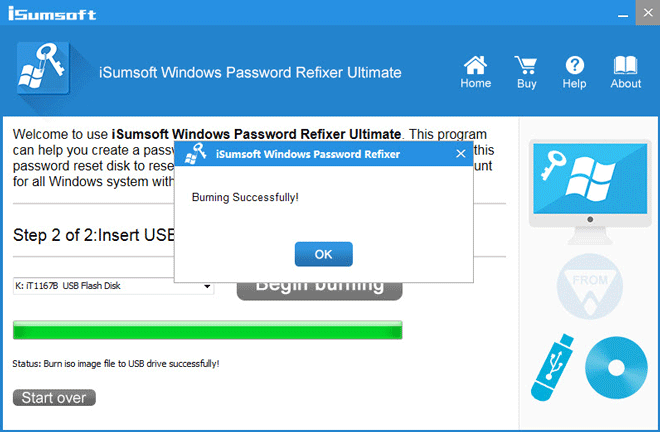 Step 2: Boot locked Windows 10 computer from USB
Connect the boot USB drive you just created to the computer where you want to sign in Windows 10 without entering password. And set the computer to boot from the USB.
Step 3: Remove Windows 10 login password
(1) On the Windows Password Refixer screen, select Windows 10 and the user whose password you need to remove. Then click Reset Password button and reset the user's password to blank when prompted.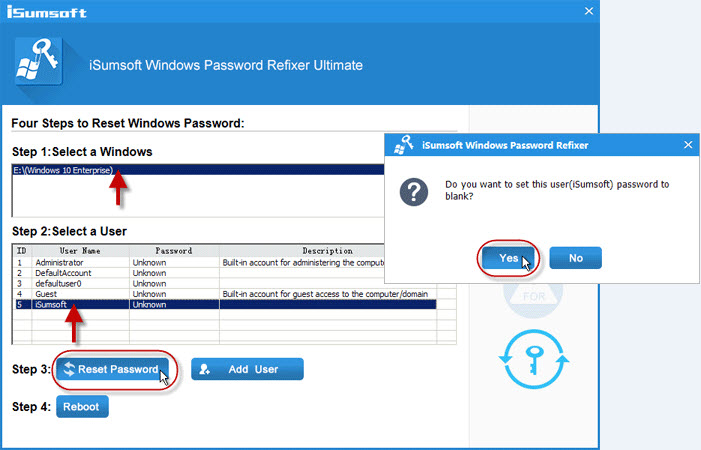 (2) When password is removed, you can click Reboot and exit the USB drive to restart the computer.
Step 4: Sign in Windows 10 without password
Computer will restart normally and then you can sign in to Windows 10 without entering password on the screen.
This way mainly helps those people who forgot Windows login password on their own personal computer. However, if you use this way to get into someone else's password protected computer, you should make sure the computer's owner won't mind. This software Windows Password Refixer is not helping you hack someone's computer, because it will not cause any data loss or corruption while removing the sign-in password. Of course, you also can choose to remove Windows 10 password without using any software, but with a password-reset disk or a setup disk.