How to Unlock Encrypted RAR Files without Password
"Today I downloaded a cabinet file whose format is RAR from the web. Just as I was trying to extract the RAR file, it asked for password. I looked for the extracting password from the website where I downloaded the RAR file, but didn't find it. Now who can tell me one way to unlock encrypted RAR file without password? Any RAR file password cracking software or tool is OK. But make sure it has no virus. Thanks in advance."
In this case, firstly try to unlock the encrypted RAR file by the following 2 means.
1. Double click your password encrypted RAR file. Then double click to expand the folders saved in it. Maybe you can find the password there.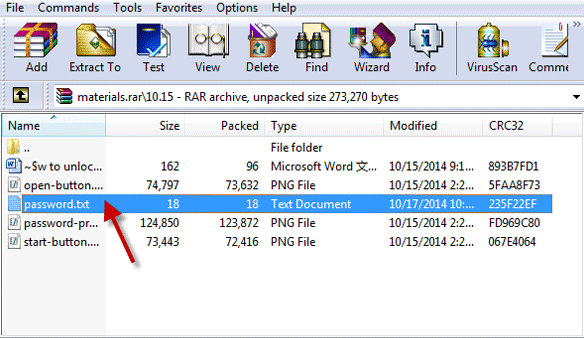 2. Try to use the website where you downloaded the encrypted RAR file as the extracting password.
If failed to unlock the encrypted RAR file with the above means, now provided you the powerful and certainly effective software called iSumsoft RAR Password Refixer. Use this program to crack rar file password fast. Now, let's begin.
Unlock encrypted RAR files with RAR Password Refixer
Step 1: Get RAR Password Refixer.
Download RAR Password Refixer from iSumsoft Official site and install it on your Windows computer. When installation is finished, just keep the Launch iSumsoft RAR Password Refixer checked and then click Finish. Then this program will be running.
Step 2: Add encrypted RAR file.
1. Click Open button on its tool bar.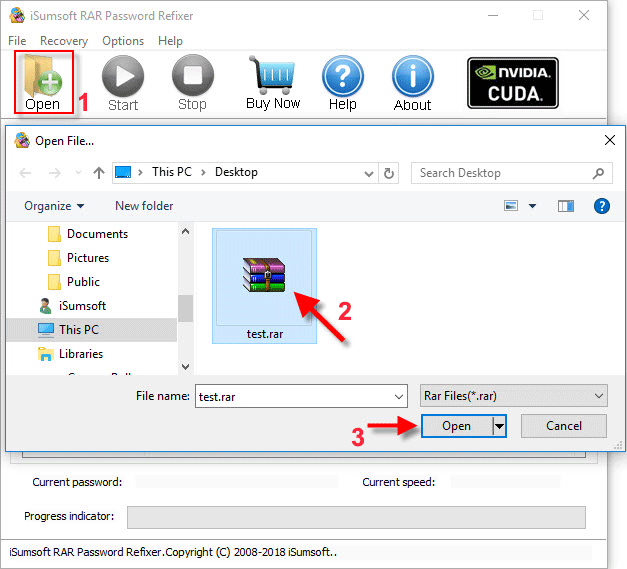 2. Navigate to the path to your password encrypted RAR file. Select it and click Open button to add it into the program.
Step 3: Select password attack type.
An appropriate attack type will make this program crack RAR file password more effectively. Click the drop-down button and select one attack type from the 4 types. And check the related options.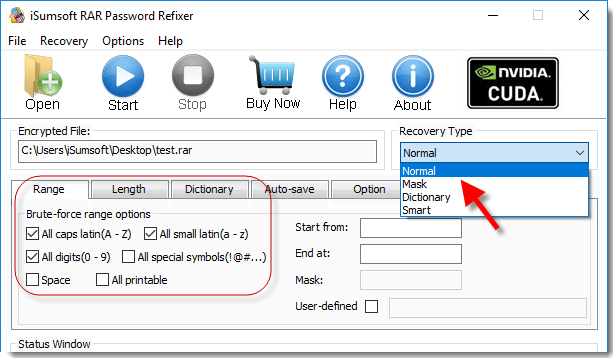 Step 4: Crack RAR file password.
After selecting attack type, click Start button. Then this program will instantly start to crack RAR file password with the attack type you selected.
Step 5: Unlock encrypted RAR file.
The RAR file password should be cracked successfully and displayed in the dialog. Just need to click Copy button and then paste the password to unlock your encrypted RAR file and then extract the files in it.
Tips: RAR Password Refixer is specialized RAR password recovery software, which can help crack the RAR file's unknown password, or recover RAR file password when you forgot or lost it. It is such a program that makes it possible and easy to unlock encrypted RAR files without password. Most important are no virus and no data will be lost while cracking or recovering password for encrypted RAR files.